Reach. Teach. Minister. Multiply.
Reach. Teach. Minister. Multiply.
We are honored that you would join us.
Welcome! I am truly honored that you would take the time to visit the SCBC website. Whether you are a part of the SCBC faith family or are our guest today, my hope is that your time spent here would be both insightful and encouraging. Please take a few minutes to browse and discover how you can connect with all of the wonderful ministries and missions opportunities here at SCBC.

Take the time to checkout the current sermon series or even our sermon archives. My prayer is that these resources would not only help you to see the beauty of God's Word, but would be a blessing as you seek to walk in an intimate relationship with Christ. If you are our guest, and do not have a church home, we would love to have you not only on our website, but also our campus.

If you would like more information about SCBC or would like to speak with one of our staff members, you can fill out a connect card on our contact page under the about tab.

- Shane Russell
Lead Pastor
We are back for Kid's Quest beginning August 11 at 6pm. Kids Quest is an exciting approach to studying God's Word through age appropriate interactive Bible stories, activities, and lots of fun! It's based on 2 Timothy 2:22, which tells us to "Flee the evil desires of youth and pursue righteousness, faith, love and peace along with those who call on the Lord out of a pure heart."

COST: $15 per participant with a $45 max per family
Fees cover a T-shirt and supplies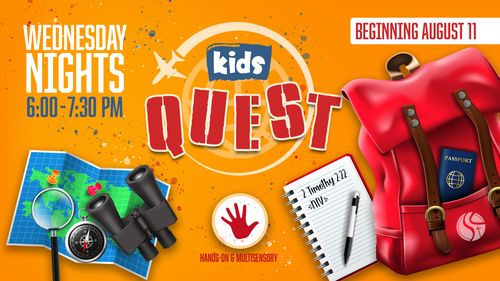 Come hang out with your son on September 24th for a good bowl. It is $10 per family. We would love to see you there. Register below.
Fellas, we are having a tailgate party coming up on September 18th. We are going to eat and watch the first half of the Alabama football game. We will be gathering from 1-4pm. If you have any questions you can contact Hunter Nobles. Please RSVP below.
If you missed out on the past week's sermon, you can catch up here.
Sundays at 8 and 11
Wednesdays 6.30-8